Has your property suffered from carpet water damage? Call us today
Cleanrestore provide specialist water damage restoration services for commercial and domestic properties in Clare, Limerick and Tipperary.
We use state-of-the-art Dri-Eaz drying equipment to ensure environments that have been affected by water are restored to their former condition and to minimise damage.
Be it a damp area or a foot of water, Cleanrestore can quickly and effectively remove water and dry your property completely. Water damage repair work should be carried out as soon as possible in order to prevent structural damage caused by swelling.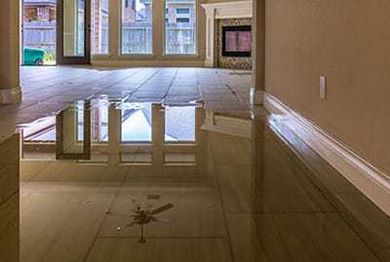 We help homeowners and businesses get back on their feet. Call us today
Water Damage Restoration Clare
The damage caused to a home or commercial premises can be significant if not dealt with properly. We provide water damage restoration in Clare to ensure your building does not succumb to bacteria and mould.
Water Damage Restoration Limerick
As a trusted water mitigation company, our water damage restoration Limerick service is there to help clients clean and restore their personal possessions and property. Get in touch with us to arrange a consultation.
Water Damage Restoration Tipperary
From professional drying to deep cleaning of carpets, upholstery and clothing, our water damage restoration Tipperary service will be there when you need us the most.
Do you have a major leak in your home or business? Call us today
Frequently Asked Questions
How much does water damage restoration cost?

We can provide a complete quotation and service for your needs. Cleanrestore will work with your insurance company to relieve any further stress and secure the best possible outcome for you and your property.

I am looking for experts in water mitigation and damage restoration near me. Can you help?

Cleanrestore help home and business owners in Clare, Limerick and Tipperary by providing a water mitigation and restoration service that aims to reduce the damage caused by water.