Welcome to Cleanrestore

Cleaning & Restoration Specialists
Servicing the Clare, Limerick and Tipperary areas
Cleanrestore is an established business with many years' experience. We pride ourselves on being one of the finest cleaning and restoration services, always striving for the highest of standards. With fully trained and professional staff, using advanced state-of-the-art equipment and cleaning solutions.

All works are covered by our risk-free 100% guarantee. If, after initial cleaning, you are not satisfied with the results, we will return to re-clean or rectify any issues you may have.
Why Choose Us?
Honest Pricing: we will let you know the full price before we commence work. You will never be presented with unexpected extras.

Timekeeping: have you ever been told, 'between 8am and 9am' and then be kept waiting? We will never do that, we always show up on time. If we are going to be late, we will phone to let you know.

We don't cut corners, we clean them. We take all the time needed to clean all areas thoroughly.

Superior drying times. In most cases carpets and upholstery are dry within four to eight hours of cleaning. Through the use of specialist equipment, drying time can be reduced further. alternatively you can avail of our dry maintenance system

We are proud members of the NCCA and IICRC. Membership to these organisations requires diligent study and the successful completion of rigorous exams.

Equipment: We use professional Alltec network state-of-the-art equipment, the best available within the industry.

We endeavour to provide you with a professional service with great results in all our applications whether its carpet/upholstery, tile n grout [clean n seal], fire/flood, chimney.

We are not a franchise, just a good, honest, locally-based family-owned business offering a quality service and value for money.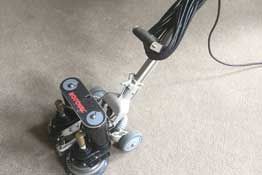 Carpet & Upholstery Cleaning
Choosing the right company to clean your carpets can be tricky. That's why at Cleanrestore we make the whole process clear and stress free by giving you the best clean at affordable prices with 100% satisfaction guarantee. We also offer Fabric protection, dust mite elimination, odour removal on all carpets and upholstery.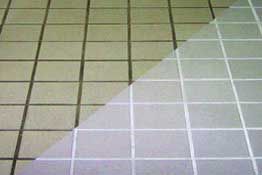 Tile & Grout Cleaning and Sealing
At Cleanrestore we use colour grout sealer, this is a dynamic product that will restore the look of tile grout and protect it. It is available in various colours and we can match your existing grout colour or change it completely. Colour seal can make an outstanding difference to your tiled floors appearance and will eliminate variations in your existing grout colour.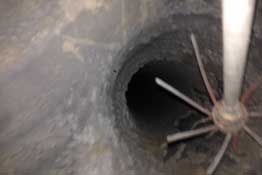 Chimney Cleaning
At Cleanrestore we are trained and certified for the cleaning of stoves and flues etc. Our purpose of power sweeping chimneys is to ensure that they are clear of obstruction and to clear sooty deposits thus reducing the risk of a chimney fire. Cleanrestore can remove birds' nests and creosote with no disruption to flue liners. Remember a "Clean Chimney is a Safer Chimney".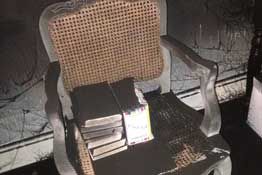 Fire & Smoke Damage
Cleanrestore have many years' experience in the decontamination and restoration of buildings and contents following fire and or smoke damage. We are trained and certified by experienced professionals i.e. [IICRC] Institute of Inspection Cleaning and Restoration Certification, this includes diligent study and the successful completion of rigorous exams.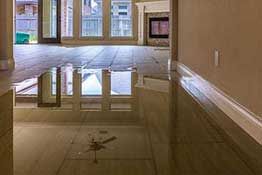 Flood & Water Damage
Cleanrestore have had many years' experience in the decontamination and drying of flood damaged properties. Cleanrestore stand out from any competitors with their up to date equipment and specialist training with the largest supplier and educator in the business formally DRY-EZE centre of education and provider of specialist drying equipment therefore keeping loss to an absolute minimum